Junk Cars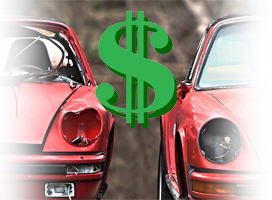 If you want to get rid of your car which has been junked in the garage for many years, you can certainly do so; you can sell it and earn some cash at the same time. Is it hard to believe? Well, we at Cash for Cars Seattle want your junk car. On top of that, we also buy wrecked, salvaged, damaged or used cars for a reasonable price. And in case your vehicle is not running anymore, we can always bring a tow truck to pick up the car.
In addition, any model, car brand or even if it is in its worst condition, Cash for Cars Seattle is willing exchange your vehicle for cash. What is there to lose, right? It does not matter whether it is badly crashed or bashed that no one wants to buy it, you can guarantee that you can sell it to us.
Moreover, selling your vehicle to us means no hassle. Yes, you read it right! Though your car is junked, our service is not. Our staff members are always accommodating and helpful to our customers. We provide hassle free processing, and making sure that our customers are having a smooth ride with us.
Nonetheless, do not waste your time and money by trying to restore your wrecked car or bringing your junk car to life. What you should do is give Cash for Cars Seattle a call, (206) 274-0791. We cater to customers living in Seattle and in the nearby areas.
One of our agents will answer your call, and ask you general questions. We will then give you price quotes to give you an idea how much your vehicle is worth. Once you agreed on the terms and condition, plus, an agreement is made, we would set a date to pick up your car from your home, on your convenient time.
Always remember that we at Cash for Cars Seattle are always open to deal with all types of cars, and whatever condition the car is. You can count on us to buy your car for the right amount of money. So, if you have a dead car that no one wants, think of us! We will get it!